I can't believe this is Arizona!! I am lovin' it! Today's high in Scottsdale was 48 degrees! I started my run at 9am this morning and the wind was blowing strong. I stayed nice and warm during my 15 miles in this bad baby: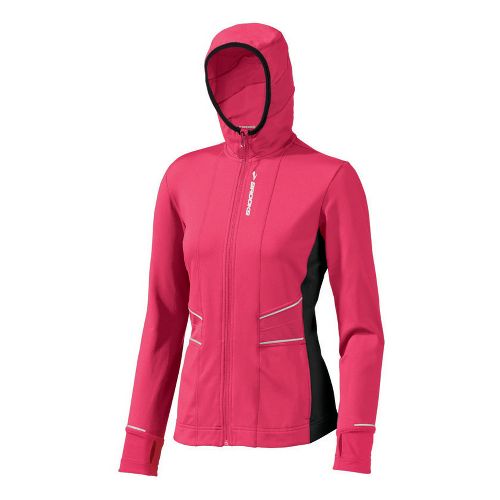 It is the Brooks Utopia Jacket. I LOVE this jacket because it has thumbholes so that the sleeves fit over your hands to keep your skin toasty. There are 2 outer pockets and an inner pocket for your ipod if you choose to run with one. There is even a hole in the hood for your ponytail! I wore this for 15 miles at a 7:05 average pace in 48 degrees with some sun and never got uncomfortably warm. It was perfect. The fit is nice as it contours to your body. I have this jacket in the plum color shown above as it matches my Ravenna's. 🙂 However, I am lovin' the new glacier blue color to match the Launch! (I hearty, heart, heart, my Launch. Best trainers EVER)
Stay warm fellow Arizonan's! Our thin blood is not used to this!